Michigan's Video Storyteller Duane Weed is on a mission to create a Buy Local Michigan Movement. Producing and featuring Michigan Businesses, Organizations and Communities on our Video Blog, You Tube Channel and through Social Media. "We have a great business spirit in our wonderful Great Lakes State and it is my goal to promote that spirit and create a Buy Local Michigan Movement," states Duane. "Everything done in the communities and counties in Michigan affects each of us in one way or another. We are here to showcase all the wonderful people doing business in Michigan."
Join the Buy Local Michigan Movement, click here for our RATE CARD.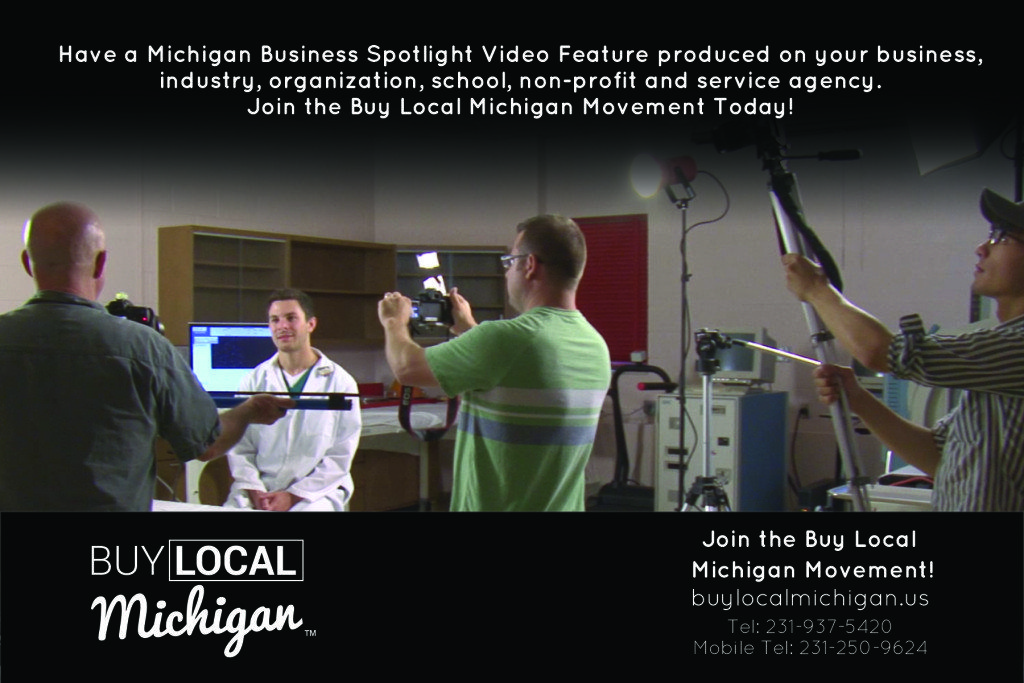 Buy Local Michigan is produced by DW Video & Multimedia, LLC. Duane has seen a need for every business to have a video that tells their story. That is why he set up Buy Local Michigan. To have a cost effective alternative for businesses, communities, organizations, non-profits, industries, schools and churches to have quality, affordable video production. AND, Duane loves Michigan and has a passion to promote, market and share everyone's story. "We know there is a need for affordable video production," states Frank Krywicki, Michigan Video Producer and Creative Producer at Buy Local Michigan. "The Buy Local Michigan packages have something for every budget and need. Duane has even put in a Free Option for Michigan Non-Profits. His way of giving back. I love that."
Contact Duane today to book your Michigan Video Spotlight Video and let Buy Local Michigan tell and share your story. 231-250-9624.