---
is the County for every season. In this episode of Buy Local Michigan Jennifer Heinzman, Executive Director of the Mecosta County Area Chamber of Commerce joins us. Welcome Jennifer.
The goal of the Mecosta County Chamber is to strengthen the business community. This is done by educating members through seminars, website, social media, monthly newsletter and networking events. Doing business local is important to the schools, the community and surrounding areas. Growing a business to but a solid part of the economy and hire new people is also welcomed.
A great service provided by the Mecosta County Chamber is one that they work with the Small Business Development Center to evaluate a members business and then offer ways to improve their company.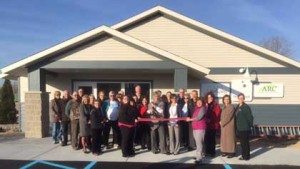 Membership has its advantages. Membership to the Mecosta County Chamber also includes access to the Small Business Association of Michigan.
For more information on the Mecosta County Area Chamber of Commerce visit their website at http://www.mecostacounty.com.
Buy Local Video is produced by http://www.dwvideo.com. For all your Video and Media Production needs.